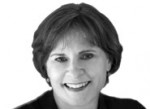 I still get a lot of sneers if I bring up the idea of direct mail to a client.
Comments range from "Does anybody still read that stuff?" to "Aren't postage rates outrageous?" The simple answers are "yes" and "no."
Let's start with a few statistical facts (courtesy of the USPS Household Diary Study):
42 percent of recipients read of scan direct mail pieces: That means that nearly HALF of your target audience is actually stopping, for a few seconds, to read your message. If you've designed it properly with a strong and relevant offer/call-to-action, you might achieve a 1 percent, 2 percent or even 14 percent response rate (yes, I've achieved that!). Digital ads, in comparison, are lucky if they get a 0.14 percent ad clickthrough rate — and then, once they get to the landing page, you'll be lucky if you convert 2.35 percent. 
I know the argument: Yes, but I'm exposing my digital banner message to millions of targets and it doesn't cost me the same as direct mail does.
Continue reading "Is It Old Fashioned if It Still Works? Carolyn Goodman"