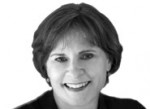 I still get a lot of sneers if I bring up the idea of direct mail to a client.
Comments range from "Does anybody still read that stuff?" to "Aren't postage rates outrageous?" The simple answers are "yes" and "no."
Let's start with a few statistical facts (courtesy of the USPS Household Diary Study):
42 percent of recipients read of scan direct mail pieces: That means that nearly HALF of your target audience is actually stopping, for a few seconds, to read your message. If you've designed it properly with a strong and relevant offer/call-to-action, you might achieve a 1 percent, 2 percent or even 14 percent response rate (yes, I've achieved that!). Digital ads, in comparison, are lucky if they get a 0.14 percent ad clickthrough rate — and then, once they get to the landing page, you'll be lucky if you convert 2.35 percent. 
I know the argument: Yes, but I'm exposing my digital banner message to millions of targets and it doesn't cost me the same as direct mail does.

Let's Do the Math
If you executed a direct mail campaign to 10,000 targets, and achieved a 1 percent response rate, you'd gain 100 customers.
To gain those same 100 customers, you'd have to run a banner ad that reached 3,035,700 targets (and let's face it, you're probably reaching a lot of non-targets in that number too).
The great thing about direct mail is that you can still rent or create a highly targeted list of prospects relatively inexpensively, as there is no wasted circulation. You're only sending your message to prospects who meet your criteria — and therein lies the rub. Many companies aren't clear exactly who they should be targeting, so they rent a list that is so broad that it has no chance of delivering a successful ROI.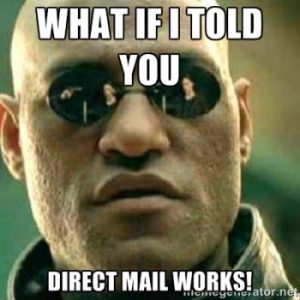 Take a Bite Out of Postage Costs
If your only targeting criteria is to reach households who live in a specific zip code, or a specific neighborhood, you don't even need to rent a list. The USPS offers a service called "Every Door Direct Mail." By leveraging this new service, marketers can save thousands of dollars on postage — in fact, you can reach your 10,000 targets for as little of $0.29 per household.
Tactile, Targeted and Oh-So-Clever
Business-to-business marketers, who always benefit from targeting vertical market segments, should have a digital presence on sites where their known prospects visit — but have you looked at the overwhelming and competing messages on these sites lately? It seems you cannot even visit a site without being slapped in the face with an invasive pop-up ad, or flashing banner ad. Since 72 percent of Internet users say pop-ups are "very annoying," and 49 percent find banner ads as annoying as pop-ups, your brand could probably benefit from moving into a distraction-free zone — which is what direct mail truly offers.
When direct mail arrives, your recipient must at least touch it — if only for a moment before recycling it — but if you've crafted a targeted and meaningful message, it will get opened. And that's where many marketers fail. They don't truly understand how to craft a direct mail piece that works.
Grabbing someone's attention isn't as simple as mailing a postcard — or a letter in an envelope. Although I've seen both of those tactics work when done intelligently. Three-dimensional packages can be an excellent way to get attention, especially if you're selling something that's expensive and your initial goal is to get an appointment for your sales force.
The Direct Marketing Association hosts an annual awards show (the ECHO's) for excellence in direct response work. Take a gander at their case studies and study what works and, more importantly, why. Then tell me that direct mail doesn't work.